CABIN SAFETY & FLIGHT CREW AVIATION SAFETY TRAINING

Aircare FACTS Training has a variety of training options for flight departments and crews. In addition to Aircare's various fixed-base training facilities and over 300 scheduled courses in the US and in Europe, Aircare FACTS offers customized onsite training for clients. Aircare's Onsite Emergency Procedures Training (EPT) brings the complete Aircare FACTS Training course to your hangar, providing a unique and highly effective training experience that builds stronger crew cohesiveness and enhances CRM. It saves time and alleviates operational burden.
Aircare FACTS Training is the most inclusive and comprehensive emergency procedures training available for business aviation pilots, flight attendants, and flight engineers. The courses combine online coursework with interactive classroom presentations, a digital manual, and hands-on practical skills to ensure maximum retention of knowledge and proficiency. Aircare FACTS Training is widely recognized by business aviation employers as benchmark for emergency training recognized worldwide.
Training tools include an instructor corps with more than 170 years of experience, full-motion cabin simulators, high-altitude trainers, full-size live fire trainers, underwater egress dunkers and various emergency and safety equipment.
We offer exit training in:
Gulfstream GII, GIII, GIV, GV, G550, G650
Hawker Exit
Type II Citation OWE
Falcon 7X, 8X, 900, 2000
Challenger/Global
Learjet 45/55/60
BBJ/737NG/737
Phenom 100/300
Embraer 145
Legacy 650
OUR AIRCARE FACTS TRAINING CENTERS INCLUDE:
OTHER SCHEDULED TRAINING LOCATIONS INCLUDE: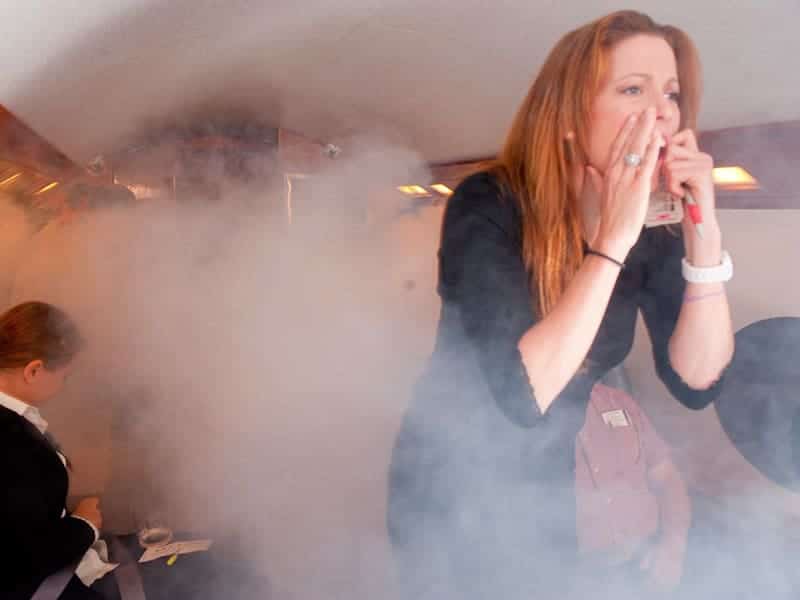 AIRCARE FACTS® CABIN SAFETY TRAINING OVERVIEW
CFR Parts 91, 91k, 125, 135.331
EU-OPS
CARS - Canada
CAAC - China
DGAC - India
SCAA - Russia
Government and Military Operations
IS-BAO standards
Part 142 Approved
A leader in business aviation emergency procedures training
For over 40 years, Aircare FACTS Training has been the innovative leader in human factor-based emergency procedures training for pilots, flight engineers, flight attendants, other cabin crew and executive frequent flyers. Aircare FACTS Training offers a variety of research-based programs, specifically designed to meet the needs of business aviation and public/military aircraft, especially those looking to meet the cabin safety requirements outlined in FAR Part 135.331.
Aircare FACTS Training provides business aviation with competency-based emergency procedures training that results in proficient, professional and prepared crewmembers. Thousands of aviation professionals train with Aircare FACTS each year because Aircare offers challenging, relevant, and hands-on training content that continuously improves crews' skills and level of preparedness, regardless of experience.
Aircare's modular course offering combines educational tools such as online learning, interactive classroom presentations and unique proprietary training devices to prepare crewmembers to address emergencies and build CRM. Our knowledgeable and experienced instructor team represents a combined 170+ years of EPT/medical training experience, with an average tenure of over a decade. Aircare's training tools include full-size, full-motion cockpit and cabin emergency procedures simulators, water survival training and equipment, live fire training devices, high altitude simulation as well as inverted underwater egress. This immersive Aircare FACTS Training equipment provides realism and invaluable experience for business aviation crews that is unmatched in the industry.
At Aircare International our goal is to serve a flight department that aims to propel ideals to practice.
The degree of our guidance and engagement within your company comes down to your specific operational needs. Aircare aims to add value to a flight operation by providing customizable and robust products in training, emergency preparedness, telemedicine, and staffing while working within framework already established within a flight department. Our focus is to actively serve your business with consistency, experience, and mentorship. We serve the best in the industry and want to share those best practices with you and your team.
Contact us via web form or by telephone. We look forward to hearing from you!