Achieving Career Excellence (ACE)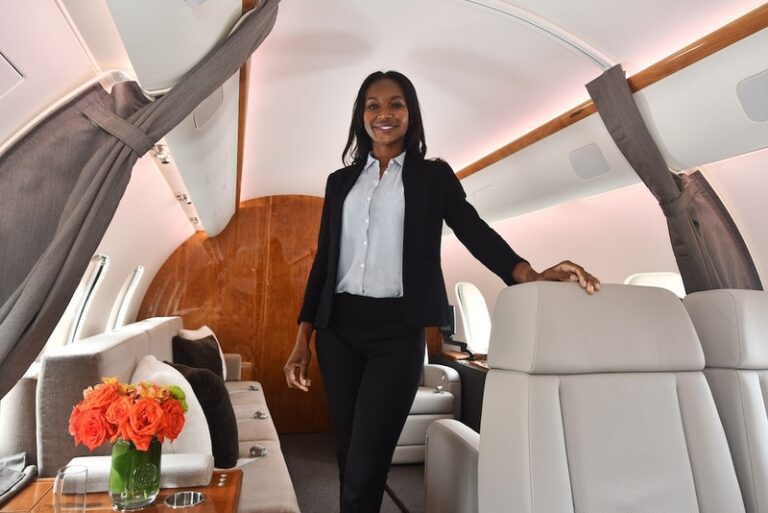 The career path of a Corporate Flight Attendant is dynamic, unique and often very rewarding. It represents a career that offers challenges, requires adaptability and generates experiences like few other jobs. However, for those new to this industry and for veterans who are exploring opportunities, job prospecting can be intimidating and somewhat mysterious. The Aircare FACTS Achieving Career Excellence (ACE) Program is intended to serve as an interactive workshop to optimally position Flight Attendants who are considering new employment and marketing themselves to the business aviation community.
Aircare FACTS Training and Aircare Crews Staffing have collaborated to provide this one-of-a-kind experience. With available in-person or Aircare® Virtual attendance options, students will have access to a live instructor-led program that focuses on topics ranging from on-the-job expectations to career development to personal brand building and interview preparation. Attendees will also be provided an opportunity to conduct a mock interview and receive professional feedback from a qualified ACE Program staff member.
This engaging, discussion-based half-day (4 hrs) program will help sharpen skills necessary to elevate your career as a Corporate Flight Attendant. Whether you are new to the industry or a veteran looking to transition into a new role, the Aircare FACTS Achieving Career Excellence Program will help frame a foundation for you to build upon.
Course Curriculum Includes:
Resume Building
Self-Promotion and Marketing
Career Development and Planning
Independent Contracting
Professionalism and Etiquette
Personal Brand-Building
Interviewing Tips and Techniques
Mock Interview with ACE Program Staff (optional)
Contact an Aircare FACTS team member to learn more and schedule at 360-754-9805.
At Aircare International our goal is to serve a flight department that aims to propel ideals to practice.
The degree of our guidance and engagement within your company comes down to your specific operational needs. Aircare aims to add value to a flight operation by providing customizable and robust products in training, emergency preparedness, telemedicine, and staffing while working within framework already established within a flight department. Our focus is to actively serve your business with consistency, experience, and mentorship. We serve the best in the industry and want to share those best practices with you and your team.
Contact us via web form or by telephone. We look forward to hearing from you!