No other emergency training can provide the realism and build the crew-member's skills and confidence as well as the drills in the Aircare FACTS Emergency Procedures Training. The Aircare FACTS Live Fire & Smoke Procedures Training allows crew members to experience inflight fire fighting in an enclosed business aircraft environment
The simulator produces smoke and live fire from three separate locations; an enclosed lavatory, a galley, and a cabin divan seating area. Crew members use smoke hoods, protective gear, and fire extinguishers to combat fire in these spaces.
AIRCARE FACTS FIRE SIMULATORS:
Enclosed three-sided environment
Generic Cabin
Divan Area
Galley Space
Enclosed Lavatory
Generic Cabin
Cold Smoke
Live Fire (three areas)
Smoke Hood Usage
Fire Extinguisher Operation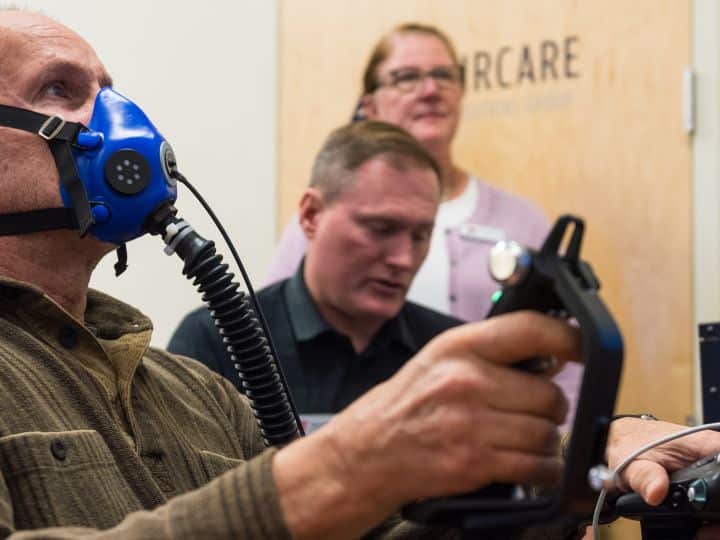 AIRCARE FACTS® CABIN SAFETY TRAINING OVERVIEW
At Aircare International our goal is to serve a flight department that aims to propel ideals to practice.
The degree of our guidance and engagement within your company comes down to your specific operational needs. Aircare aims to add value to a flight operation by providing customizable and robust products in training, emergency preparedness, telemedicine, and staffing while working within framework already established within a flight department. Our focus is to actively serve your business with consistency, experience, and mentorship. We serve the best in the industry and want to share those best practices with you and your team.
Contact us via web form or by telephone. We look forward to hearing from you!