WATER SURVIVAL TRAINING ‍AND EGRESS TRAINING

Aircare FACTS Water Safety Training familiarizes our students with life saving techniques during a water landing onboard aircraft. Students are given the tools to instruct and execute life saving methods during life and death situations.
Students practice using aviation life vests, inflating an aviation raft, familiarizing themselves with emergency and survival equipment, and undergo underwater egress training. All of these practical simulations provide real-life situational events and give students a foundation of knowledge to reference during an emergency. Our training creates "muscle-memory" along with intellectual coursework for flight attendants, pilots, crew members, and maintenance teams.
OPTIONAL ADDITIONAL TRAINING:
Open water search and rescue training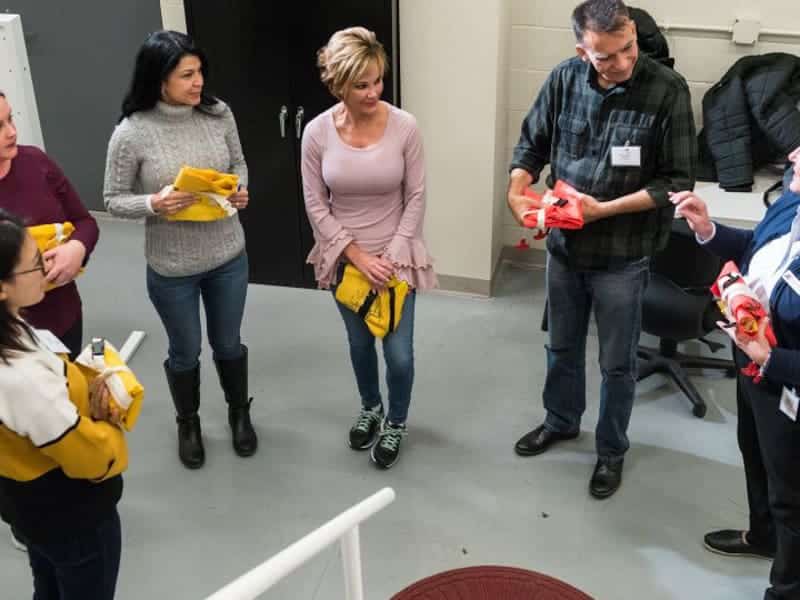 AIRCARE FACTS® CABIN SAFETY TRAINING OVERVIEW
At Aircare International our goal is to serve a flight department that aims to propel ideals to practice.
The degree of our guidance and engagement within your company comes down to your specific operational needs. Aircare aims to add value to a flight operation by providing customizable and robust products in training, emergency preparedness, telemedicine, and staffing while working within framework already established within a flight department. Our focus is to actively serve your business with consistency, experience, and mentorship. We serve the best in the industry and want to share those best practices with you and your team.
Contact us via web form or by telephone. We look forward to hearing from you!